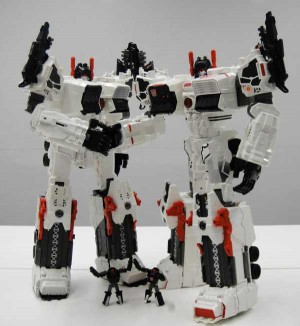 Still having trouble deciding between Hasbro's Titan Class Metroplex and Takara Tomy's TG-23 Metroplex? TF Yuki has tweeted some images of the two side by side. The Takara Tomy version sports some additional painted details, a chromed face, and comes with an extra large red gun, but are these differences enough to merit the additional import costs? Check out the images mirrored below.
To see all the images of the Gyro/Blood upgrade on Headrobot's site, click HERE Headrobots has also posted a handful of updated pictures of the Hothead upgrade, giving a clearer look at the soon-to-be released set.

Happy ordering from YaHobby.com - action figure toys, model kits, RC toys and more...