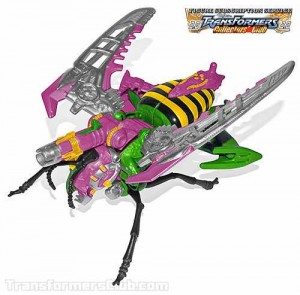 Following last night's illustrated reveal of Thrustinator as the 6th figure in TFSS 2.0, we now have mock-ups of the actual figure. As speculated the figure is a retooled Beast Wars 2nd Dirgegun. Check out the images below courtesy of the official Transformers Collectors' Club.
To see all the images of the Gyro/Blood upgrade on Headrobot's site, click HERE Headrobots has also posted a handful of updated pictures of the Hothead upgrade, giving a clearer look at the soon-to-be released set.

Happy ordering from YaHobby.com - action figure toys, model kits, RC toys and more...